SPA
There are several things that You can't miss on your stay at SENSYOEN -
Ryokan ambiance, traditional Japanese cuisine, delicious Soba,
and bathing in our pure cold spring water.

Hot water at SENSYOEN is not a hot spring; it's called 'cold mineral spring'
with a low hardness that is tender for your skin and hair.
Enjoy and feel the boundless power of a quality cold mineral spring.

closed EVERY MONDAY except national holidays.
*When Monday is Open, Tuesday will be a substitute holiday.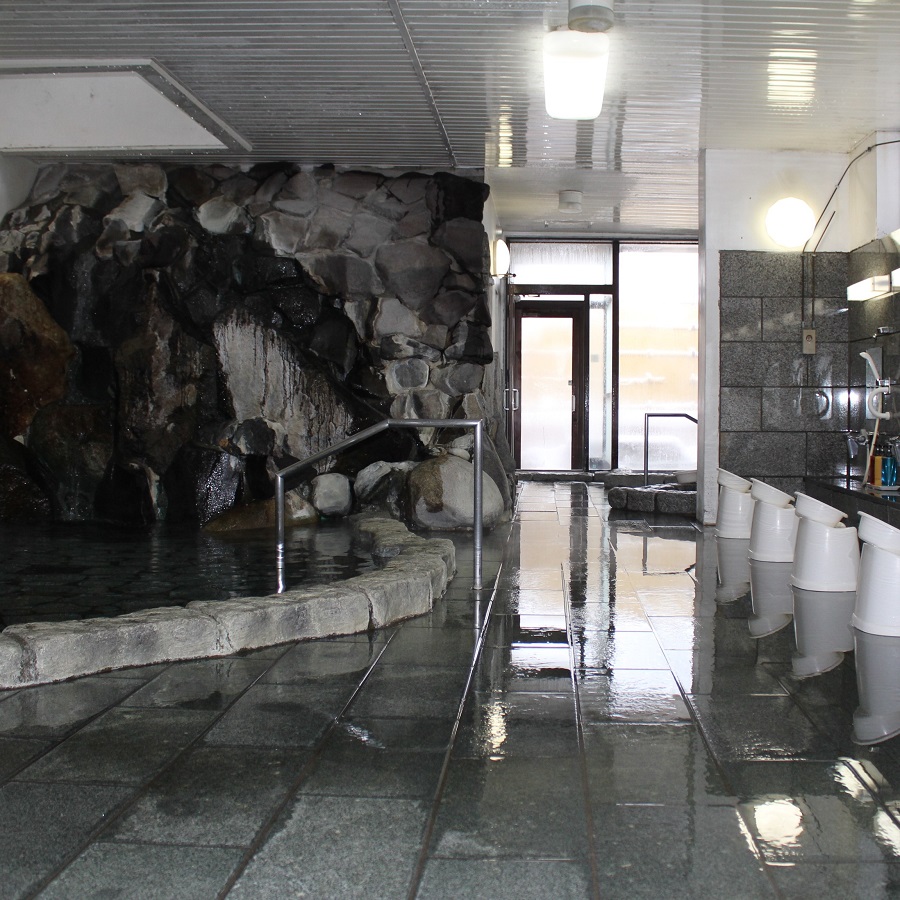 PUBLIC BATH
Public bath with natural stones is located on the second floor of the annex.

Comfortably warm pure cold mineral spring of Takasadai is tender for your skin and hair with the reputations for leaving the skin feeling smooth after bathing.

A small open-air bath are also available in the public bath.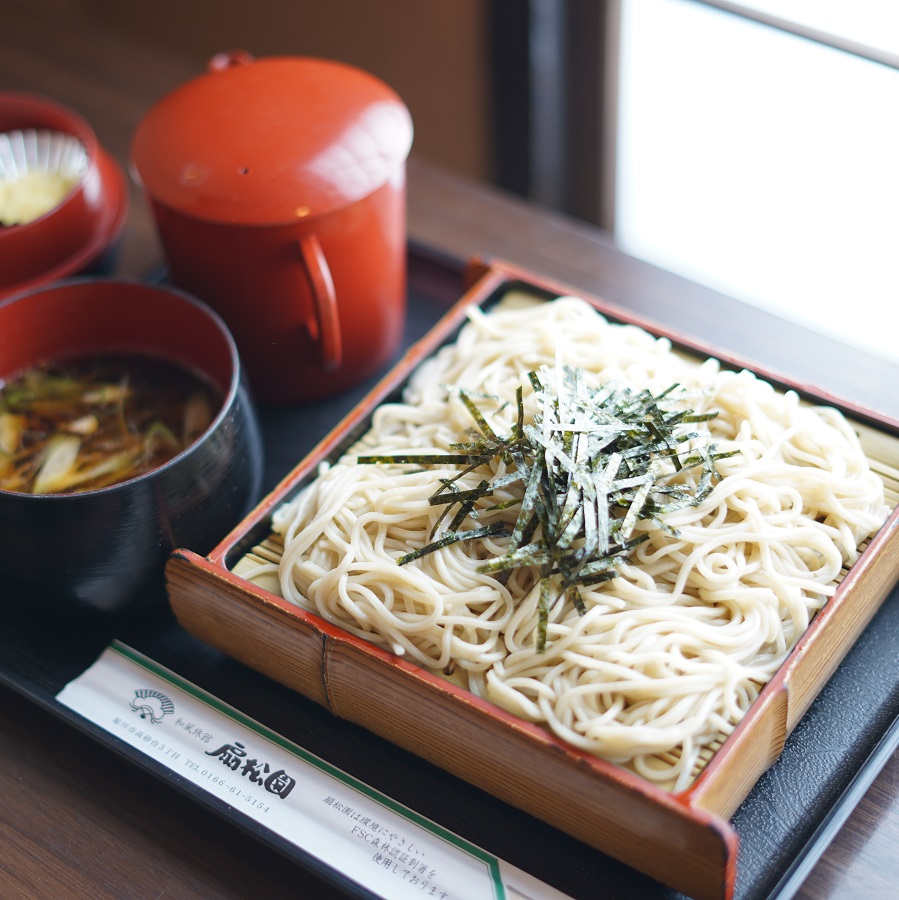 DAY PASS
A public bath at SENSYOEN can be used for a single-day bathing.

We also offer special tickets including a meal at SOBASEN Soba Restaurant.
Happy relaxing soak with pure mineral spring.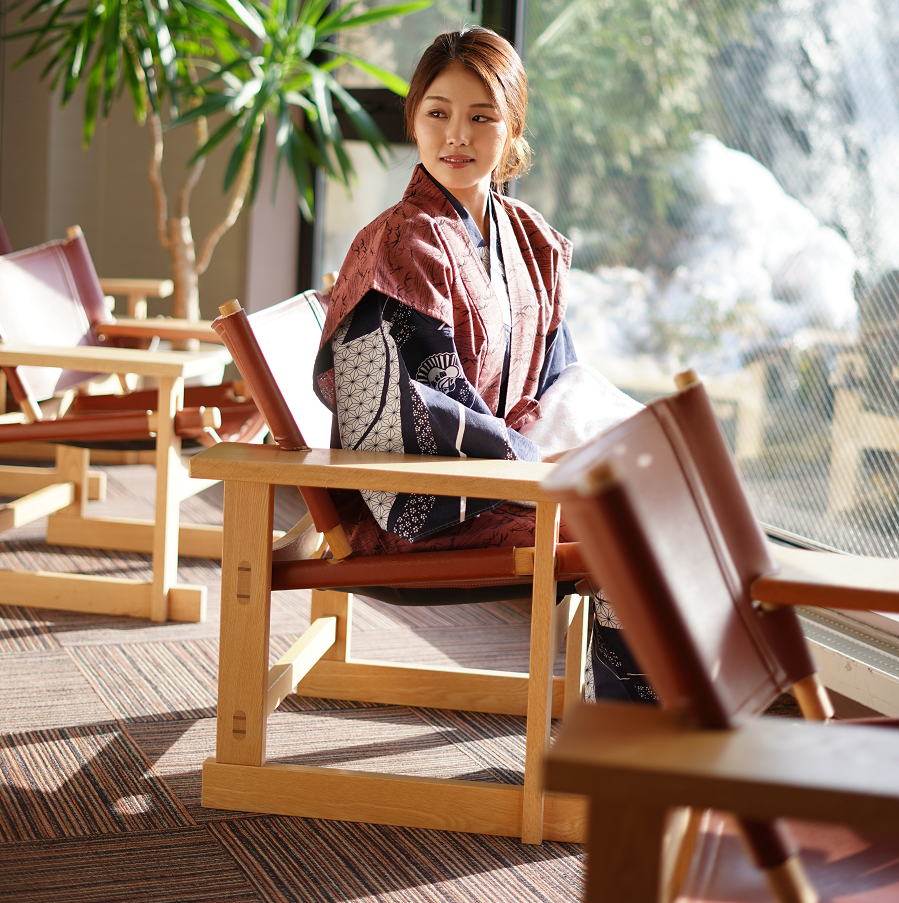 COOLDOWN
Take a moment at the cooldown corridor with a view of the Japanese garden after a wonderful bathtime.

The garden of Senshouen is beautiful with its flowing waterfalls and the changing of the seasons. The beautiful landscape of the courtyard in SENSYOEN is just like an old Japanese painting that mesmerizes your heart.

It is one of the most comfortable ways to spend time at SENSYOEN.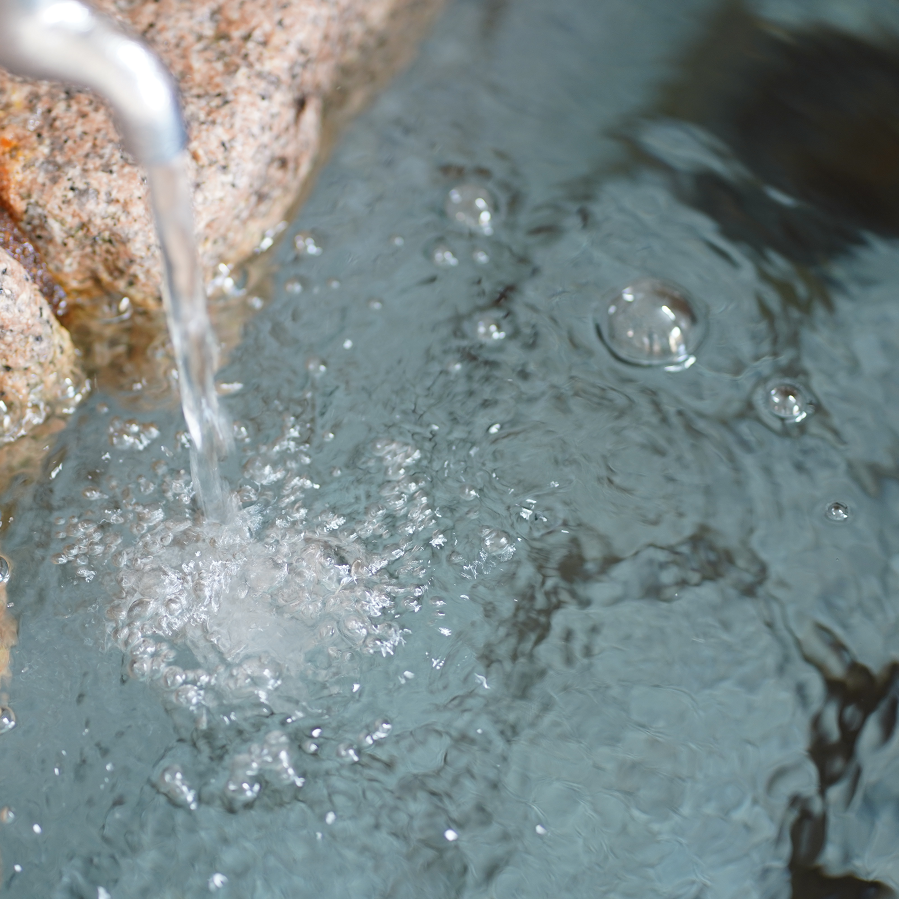 OTHER
Public baths for both men's and women's are equipped with a Finnish Sauna and cold water bath, and Jet Bath.

Enjoy the sauna and heal your daily fatigue.

Public baths at SENSYOEN are also available for single-day bathing.
Please take advantage of the special ticket set that includes bathing and a meal at SOBASEN Soba restaurant valid for 6 months.

●Amenities : Shampoo, conditioner, body shampoo, hair dryer
◇For Men : aftershave lotion, hair tonic, cotton swabs
◇For Women : Lotion, milky lotion, cotton swabs

●Open-air bath: 1 for Men's and Women's
●Sauna: 1 for Men's and Women's
Day Pass

  

Day (10:30 - 16:00)

Adult 900JPY / Child 450JPY ( Tax Inc.)

Night (16:00 - 21:00)

Adult 1300JPY / Child 650JPY ( Tax Inc.)

Special Tickets 

Valid for 6 months with SOBASEN coupon

Day x 6 (10:30 - 16:00)

¥5000 (6 bath tkts +¥500 SOBASEN coupon)

Day x 1 (10:30 - 16:00)

¥1300 (1 bath tkts +¥500 SOBASEN coupon)

Night x 6 (16:00 - 21:00)

¥7000 (6 bath tkts +¥500 SOBASEN coupon) 

Night x 1 (16:00 - 21:00)

¥1700 (1 bath tkts +¥500 SOBASEN coupon)

Rental Towel

¥300/set