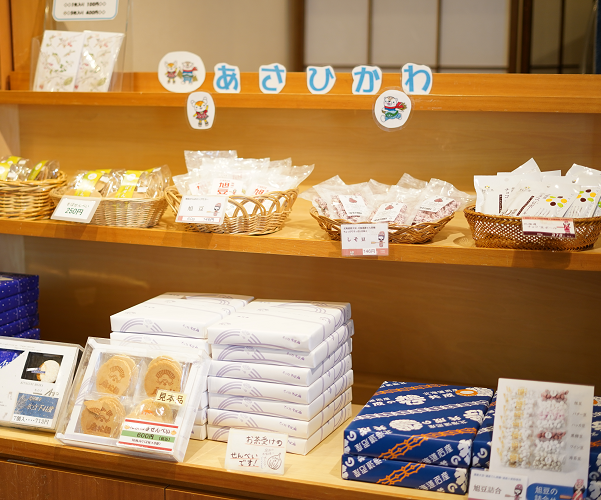 Gift Shop
The gift shop next to the reception desk on the first floor of the main building has a varied range of souvenirs, including sweets from Asahikawa and Hokkaido. The shop provides sweets that Asahikawa is proud of, such as sugar-coated peanuts, a traditional Japanese deep-fried wheat snack called Karinto, and onion crackers available in your room. The crispy onion rice crackers are delicious sweets with the sweetness of onions and are a great way to commemorate your stay at SENSYOEN or as a souvenir for your family and friends.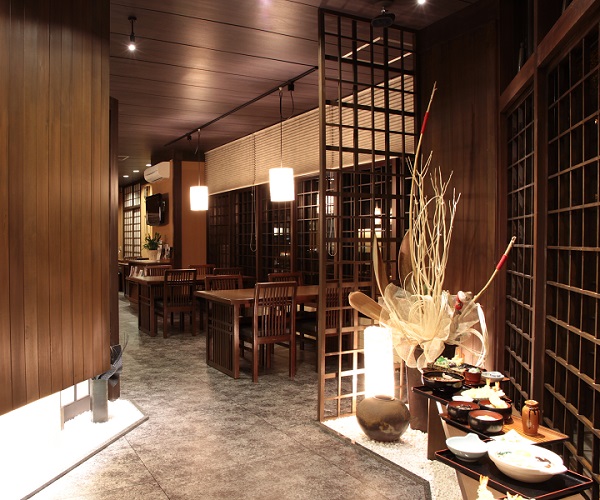 Soba Restaurant SOBASEN
We provide buckwheat flour from Etanbetsu and Horokanai in the suburbs of Asahikawa to make our fresh and fragrant handmade Soba noodles. Besides our freshly handmade Soba noodles, we also serve our specialties, such as Soba tempura and the buckwheat beer available during the new soba season. There is also a room with sunken-kotatsu seatings that can accommodate 15 people.
Open Hours:
11:00 – 15:00 (LO: 14:30)
17:00 – 22:00 (LO: 21:00)      >MORE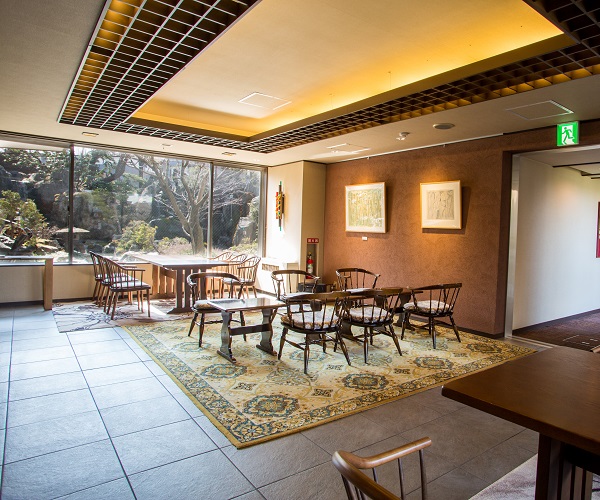 Japanese Garden Lounge
The Garden Lobby on the first floor of the new building is one of the most popular places to relax and relish the Japanese garden inherited from the second-generation president. It is a special place where you can see two Japanese gardens with different atmospheres at once. Please take advantage of the complimentary coffee made with the spring water of Takasagodai, and of course, fresh spring water.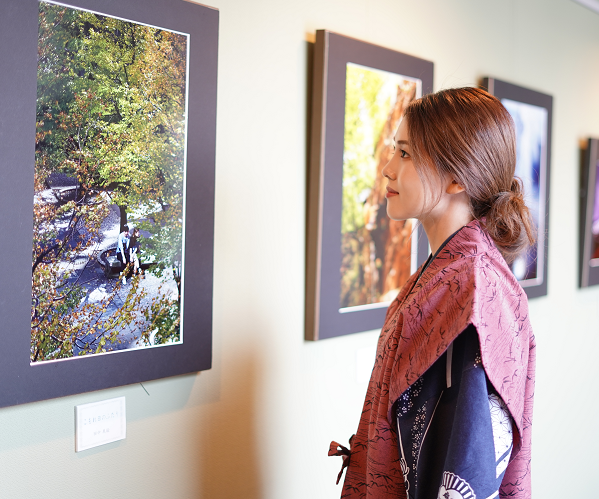 SENSYOEN Collection
How about a stop for a moment and have a look at many artworks displayed throughout the inn? Those are created mainly by the artists who are Asahikawa-borns or close to SENSYOEN.
We hope that you will be able to experience the cultural aspect of Asahikawa and Hokkaido through SENSYOEN.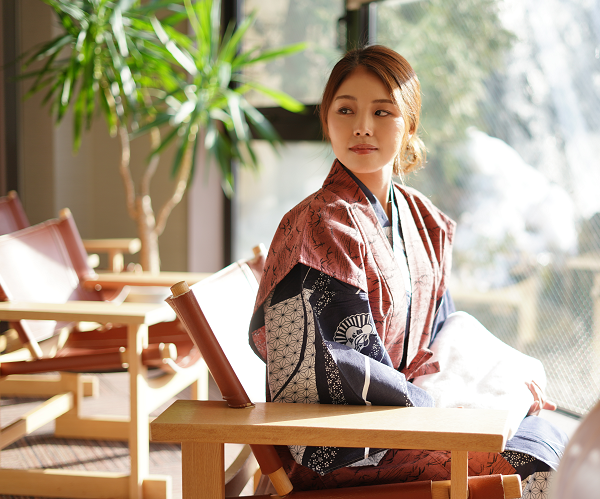 Cooldown Lounge
The corridor leading to our communal baths settled with the Asahikawa furniture is one of the most mesmerizing places in SENSYOEN.
For the first thing after the bath in the morning or at dusk, sit back and rest for a while. As you gaze out at the garden below, you will have a luxurious moment as if time has stopped.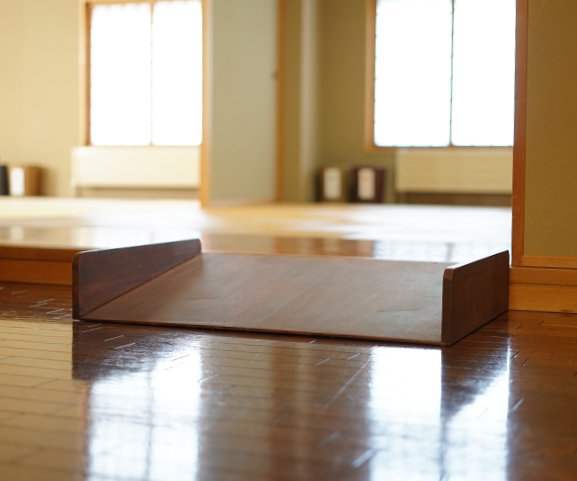 Universal Room HOSHI NO MA
The universal room named Hoshi-no-Ma on the second floor of the main building offers the relaxing stay for any guests including the handicapped guests and seniors. We also prepare a wheelchair-accessible dining room.
A Simmons cot is also available. (¥1500+tax)
Vending Machine
Annex 2F Next to Public Bath
Enjoy the refreshing beverages such as sodas and beer after bathing.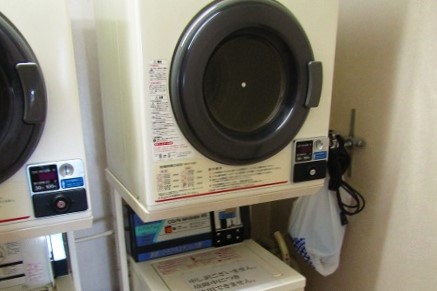 Coin Laundry
Annex 2F Next to Public Bath
4 washing machines and 4 dryers available.
Laundry detergents are available at the front desk.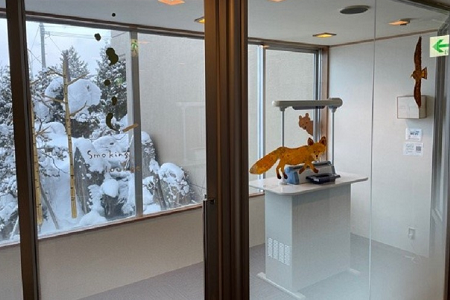 Smoking Booth
Annex 2F in front of the elevator
Feel free to use the smoking booth we set up on the second floor in the main building for the convenience of both smokers and non-smokers. Thank you for your cooperation.