SENSYOEN`s Banquet Rooms
SENSYOEN offers a large banquet hall that can accommodate up to 110 people, besides medium and small banquet rooms perfect for small meetings and family gatherings. Whether it's a celebration, memorial service, welcome and farewell party, class reunion, or family gathering, we can find the perfect venue for you.
Main Banquet Hall
KOTOBUKI / TAKASAGO
The partition between "Kotobuki (32 tatami mats)" and "Takasago (36 tatami mats)" can be opened up to create a 68 tatami large hall. These spacious banquet rooms are the ideal venue for New Year's parties, seminars, weddings, and other large gatherings.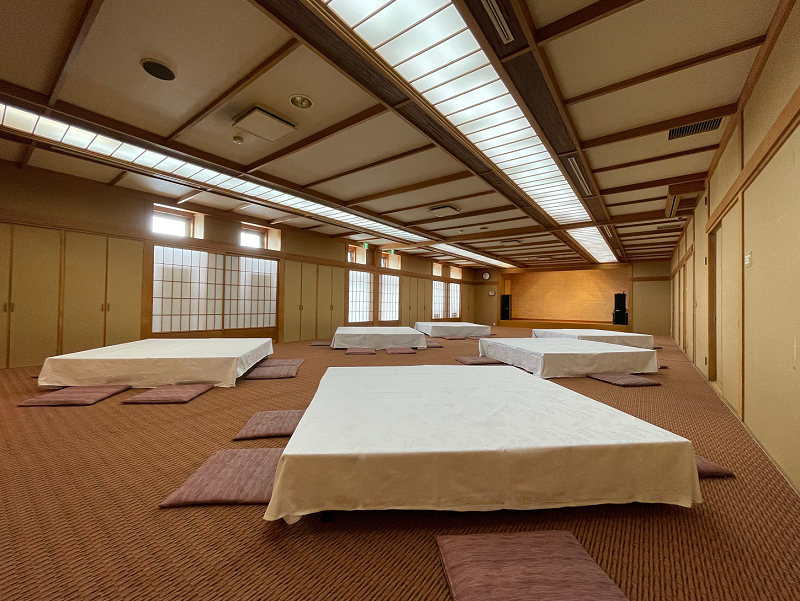 Banquet Hall
TSUKI NO MA
Tsuki-no-Ma is a 32-mat dividable banquet hall into two separate rooms.
In case you are planning a seminar or any social gatherings for 15 to 30 people and a get-together, it is very convenient to separate the rooms.
The room is also available as a banquet room for large parties.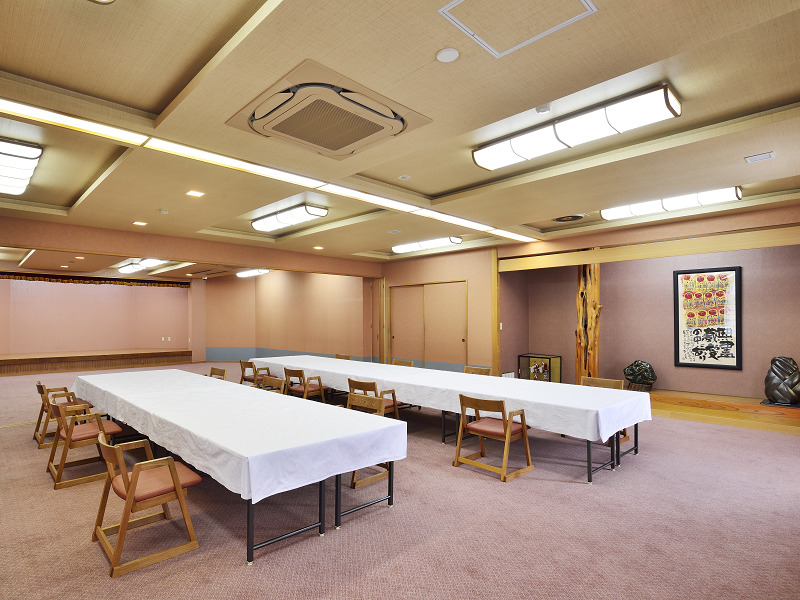 Banquet Room
NANAKAMADO
The 26-mat medium banquet hall "Nanakamado" is on the other side of the main banquet hall "Kotobuki / Takasago" of SENSYOEN.
"Nanakamado" is useful by itself but likewise in combination with "Kotobuki / Takasago" for a very convenient medium banquet hall.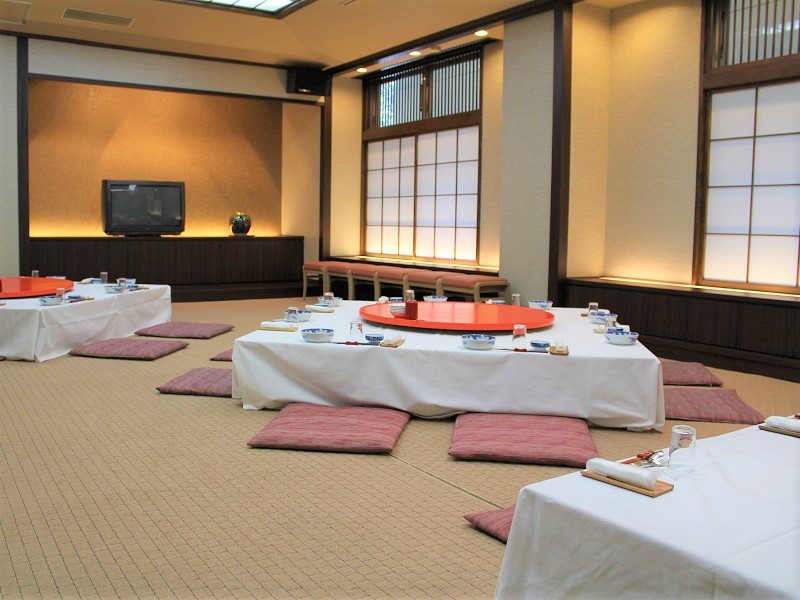 Private Dining Room
OHGI / MATSU / UME
*
TSUTSUJI / MOMIJI
We have three small banquet rooms: "Ougi (14.5 tatami mats), Matsu (10 tatami mats), and Ume (12.5 tatami mats)", and two rooms: "Tsutsuji (10 tatami mats) and Momiji (10 tatami mats)". Please use these small banquet rooms, which are satisfactory as the "guest room of Asahikawa citizens," for dinners with your family and loved ones or gatherings of your relatives.