Welcome to SENSYOEN.
Thank you so much for your visit to SENSYOEN.
Our hospitality standardizes on safety, cleanliness, comfort,
and "local praise and local consumption.
The ambiance of traditional Japanese Ryokan, beautiful Japanese garden,
the pure spring water of Takasagodai, and our specialty,
Soba (buckwheat noodles), will also be the reasons
to love your stay at our inn and the city of Asahikawa.
It would be our pleasure if you could add your sojourn at SENSYOEN
to your beautiful memories in Asahikawa.
 HISTORY
1938 Founded as Ougi-Ya Ryokan at 8jo-7chome,
Asahikawa-City
1948 Tomiko Takahashi as the Second Proprietress
1966 Founded SENSYOEN at present location
1971 Integrates Ougi-Ya into SENSYOEN
1986 Renovates Main Bldg. & Annex
2000 Installs Finnish Saunas & Open-Air Baths
2008 SENSYOEN 70th Anniversary
Hitomi Takahashi as the Third Proprietress
2015 26th Ladies Oui Shogi Match
2016 57th Oui Shogi Match
2018 SENSYOEN 80th Anniversary
 JAPANESE GARDEN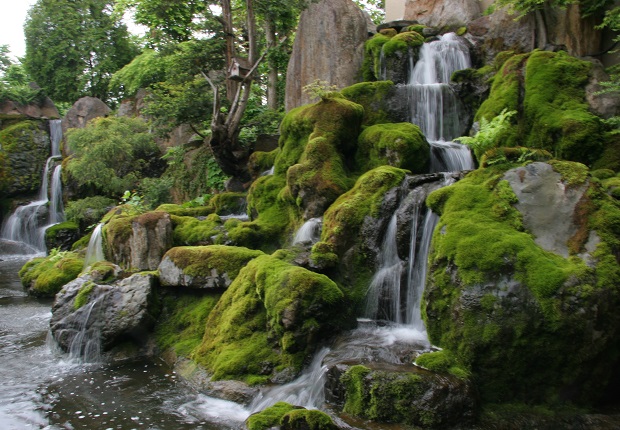 The Japanese garden in SENSYOEN is a traditional Japanese-style garden created by our second-generation president carrying and piling up the soil, stones, and flowers for himself.
Despite facing some challenges like the water supply problems while building the garden, as time progressed, the moss eventually grew, and it became the beautiful garden as it is today.
After soaking in the evening bath or enjoying a morning coffee in the garden lounge, have a moment or two of relaxation and relish the beauty of the Japanese garden that we've cherished for a long time. It'll make you forget the fatigue of travel and even the passing of time.
 SENSYOEN'S SOBA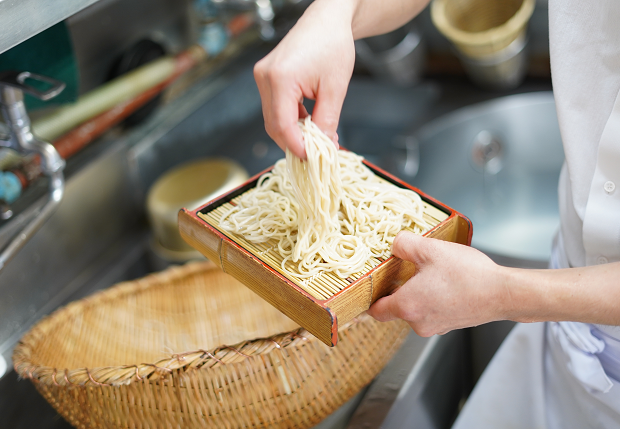 SENSYOEN was founded by the second generation president who purchased a soba noodle shop here in Takasagodai. At that time, they inherited the buckwheat sauce from the buckwheat noodle shop's kitchen and decided to operate as an inn that could serve delicious handmade soba, and thus the current SENSYOEN was born.
The soba noodle shop adjacent to SENSYOEN serves delicious handmade soba using buckwheat flour harvested in the suburbs of Asahikawa City and the famous water of Takasagodai.
In addition to soba, SENSYOEN's signature dishes include pumpkin gratin and fried chicken, which the fourth-generation president grew up eating.
Enjoy SENSYOEN's soba.
 SENSYOEN'S SPRING WATER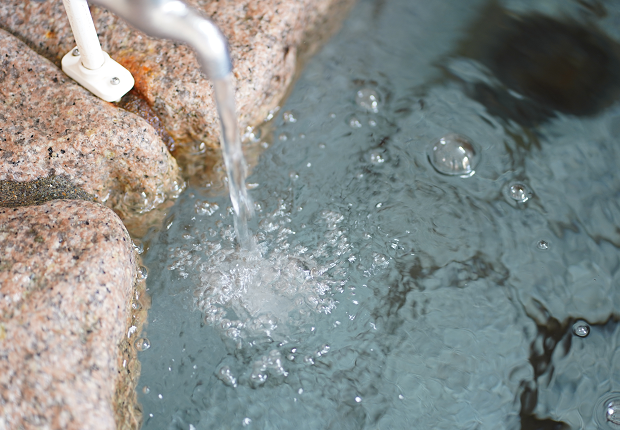 The bathing water at SENSYOEN is the worth-a-try boiled cold mineral spring that is gentle on the skin and hair and smoothly warms your body, although not strictly the hot spring. Our cold mineral spring water also tastes clear and refreshing, and it makes your dinner taste better.
The water of the pitcher provided in a refrigerator of your room is without mentioning this cold mineral spring water.
 SWEET HOME ASAHIKAWA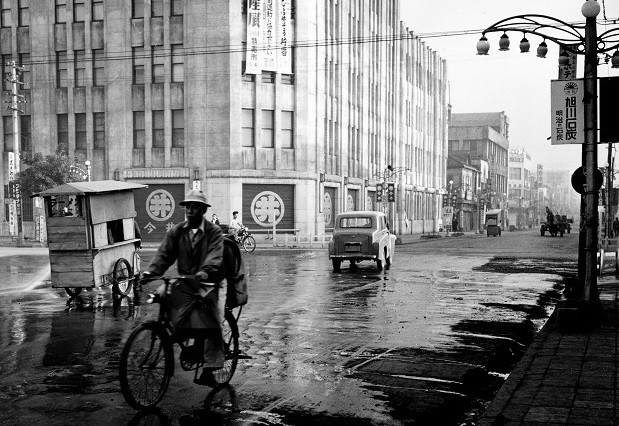 We can't help but loving our hometown Asahikawa, Hokkaido, and Japan.
Asahikawa, located in the center of Hokkaido and as a hub city to gather any fresh ingredients from the whole area of Hokkaido, is well-known for a gourmet city.
That is a reason for us to continue to stick to local and domestic products.