ASAHIKAWA CITY
Rich culture, dainty local cuisine, fun activity, and above all, the magnificent scenery – Asahikawa, our hometown, is full of interests and attractions all year round. The list below is all located in about 30 minutes to an hour of location from SENSYOEN. Enjoy Asahikawa and the neighboring cities to your heart's content.
The Miura Ayako Literature Museum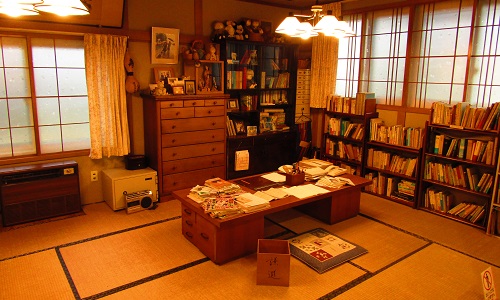 The Miura Ayako Literature Museum has an abundance of nature in the "Foreign Tree Species Model Forest" (the so-called "Mihonrin") which is the stage for Miura Ayako's debut work of art "Freezing Point"(Hyōten). Here you can meet small birds, Japanese squirrels, red foxes and more.
>More information
THE YASUSHI INOUE MEMORIAL HALL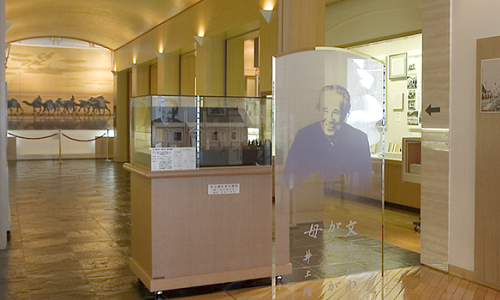 The memorial hall presents Inoue's love for his birthplace Asahikawa as well as his 83 years of life. Exhibits include notebooks containing his writing on Asahikawa and material collected for his works, poems on the theme of the city, original manuscripts, and personal items of the author. Works by artists who were Inoue's friends are also on display in the manner that visitors can link Inoue's writing with his friends' works.
>More Information
Asahiyama Zoo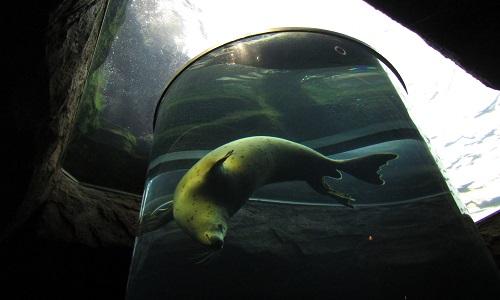 Asahiyama Zoo is now one of the most well-known and unique zoos in Japan. You can't help but love every animal and the fascinating facilities such as the Polar Bear Pavilion, the Hippo Pavilion, and the Seal Pavilion.
>More Information
Asahikawa Ramen Village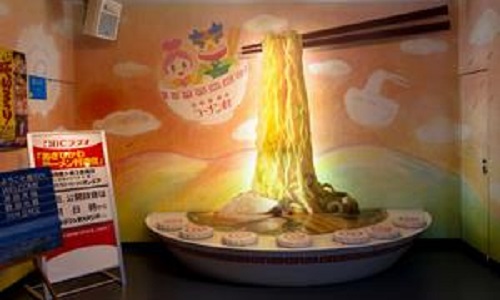 Asahikawa Ramen Village
Asahikawa Ramen Village offering eight most well-known Ramen shops is a sanctuary for Ramen lovers domestically and internationally. Enjoy the taste of the City as one of the three major Hokkaido Ramens.
Open Hours: 11:00~20:00
TEL.0166-48-2153 FAX.0166-49-2336
Powers Mall, 119-48 Nagayama 11jo 4chome,
Asahikawa-City ZIP: 079-8421
>More information ( Japanese Only)
Hokkaido Asahikawa Museum of Art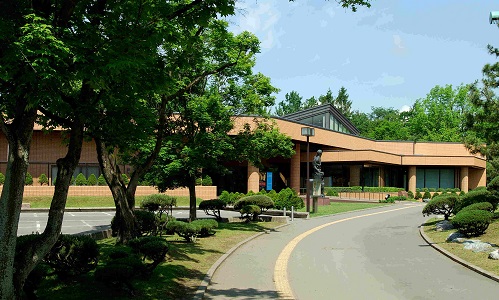 The Hokkaido Asahikawa Museum of Art opened in July 1982 in the city of Asahikawa, a major city in the northern region of Hokkaido (the Dohoku region). Since then, the museum has served as base for cultural activities in the Dohoku region, bringing a sense of depth and warmth to local culture, and has made increasing enthusiasm toward cultural creation its goal by researching, collecting, and exhibiting mainly art from the Dohoku region and wooden art, as well as through holding exhibitions that introduce both Japanese and foreign pieces from a variety of perspectives.
>More Information
Asahikawa City Museum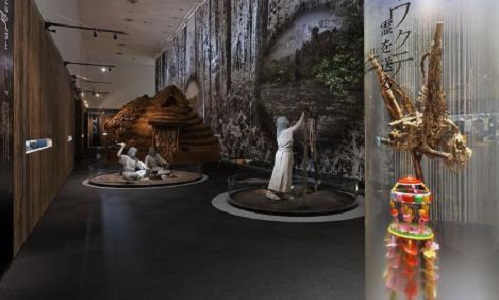 From 1968 to 1992, it was operated at the former Kyokousha (currently Asahikawa Museum of Sculpture) under the name of "Asahikawa City Folk Museum", but from 1993 it moved to the Asahikawa Taisetsu Crystal Hall. , To the present.
>More information
Asahikawa Science Museum Saipal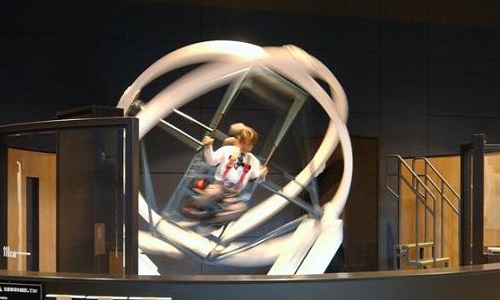 [Permanent exhibition room] Divided into 3 corners, "Northern country", "Earth", and "Space", you can enjoy learning and experiencing science.
>More information
Asahikawa Museum of Sculpture, Memorial of Eijiro Nakahara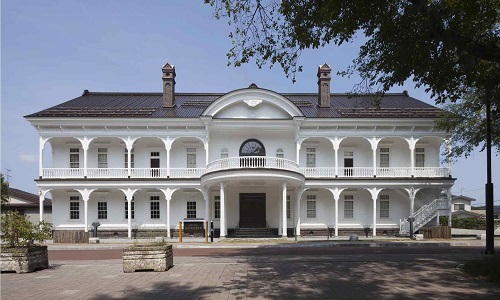 Focusing on the 12 sculptures left by Teijiro Nakahara, works by Rodin, who had a great influence on Teijiro, and Tsuruzo Ishii, who was a close friend of Teijiro, and Asahikawa City in 1970 (Showa 45). ), The award-winning works of the Teijiro Nakahara Award, which was established with the aim of contributing to the development of the sculpture world in Japan, are held and exhibited.
>More information
Taisetsu Ji-Beer Kan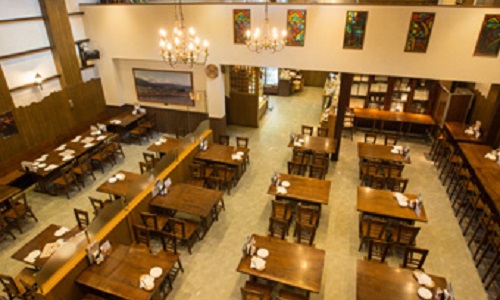 Established in 1966 as a beacon for the developments of Asahikawa's food culture and citizens and tourists utilizing the quality ingredients produced in Asahikawa regions and clear spring water from Taisetsuzan Mountains.
Enjoy a variety of craft beers and tastes of Asahikawa at a brick restaurant in a renovated old warehouse that retains the ambiance of pioneer days.
Open Hours: 11:30 – 22:00
1604-1, Miyashita-Dori 11chome, Asahikawa-City
TEL: 0166-25-0400
>More Information ( Japanese Only)
OTOKOYAMA Sake Brewery Museum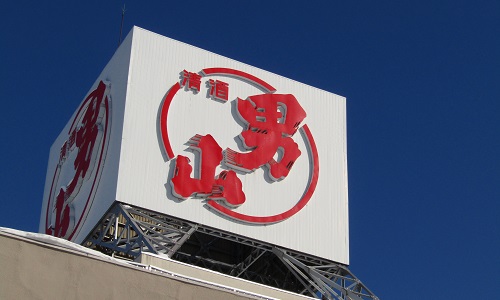 This museum exhibites sake brewing culture as japanese traditional industry and history of Otokoyama from 350 years. You can see valuable materials, document and sake set in the Edo period, and can also see a part of sake brewing when brewing. Free entrance fee.
>More Information
TAKASAGO Sake Brewery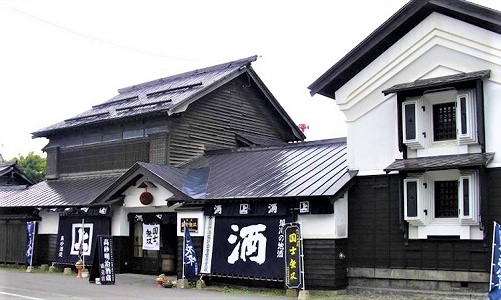 Founded in 1899 in Asahikawa, a land of bitter cold. In 1975, the clear and dry Sake "Kokushi Muso" was born. Looking up at Daisetsuzan Mountains, Takasago Shuzo continues to brew beautiful Sakes under the subzero temperatures.
Open Hours: 8:30 – 17:30
TEL: 0166-23-2251 FAX: 0166-22-0973
17chome Migi-1go, Miyashita-Dori, Asahikawa-City ZIP: 070-0030
>More Information(Japanese Only)
 ACTIVITY
Powder snow is synonym of Asahikawa City in winter, but we offer you countless funs throughout the year. Explore the charms of Asahikawa in each season!
Asahikawa Golf Club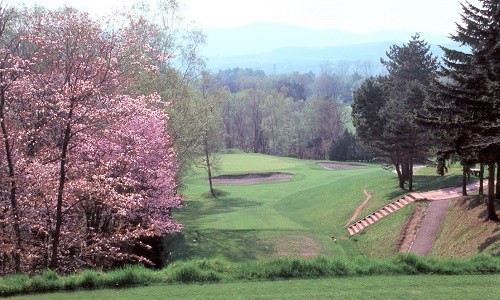 Asahikawa Golf Club with the 18-hole course, located in the steep range of hills in the city, is just about 5 minutes by car from SENSYOEN.
Open Hours: 9:00 – 17:00
*Closed on the weekends and holidays during the winter season.
TEL: 0166-61-7238, FAX: 0166-62-6899
326 Daiba, Kamui-Cho, Asahikawa-City ZIP: 070-8022
>More Information(Japanese Only)
Kamui Ski Links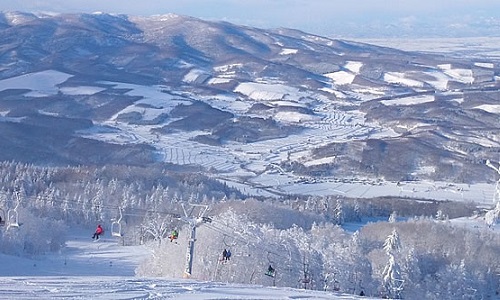 Kamui Ski Links is one of Hokkaido's best little ski areas, and is located 30 minutes drive from Asahikawa City and is convenient for day trips from Furano or even Sapporo.Kamui gets over 8m of Central Hokkaido's perfect powder snow and is blessed with a huge amount of blue sky days. There is a large range of accommodation in Asahikawa City including Asahikawa Grand Hotel, Smile Hotel, Art Hotel, Court Hotel, PremierHotel CABIN and Hotel Crescent.
>More Information
Asahikawa Santa Present Park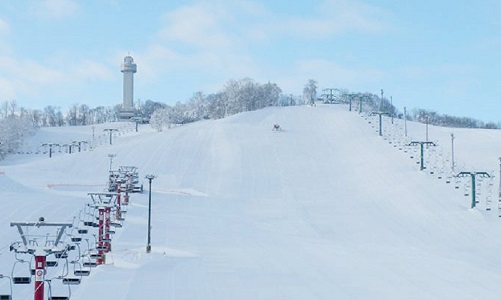 Santa's Present Park is a popular ski resort among local skiers and is only 15 minutes away from Asahikawa city center.
The Nicholas Observation Tower is located at the top of the mountain, 330 meters above sea level, known as the lovers' sanctuary.
Discount lift tickets are available at the front desk.
Open Hours: 9:00 – 21:00
TEL: 0166-63-3232, FAX: 0166-61-8312
555-2, Tomioka, Kamui-Cho, Asahikawa-City ZIP: 070-8025
>More Information(Japanese Only)
Asahidake Ropeway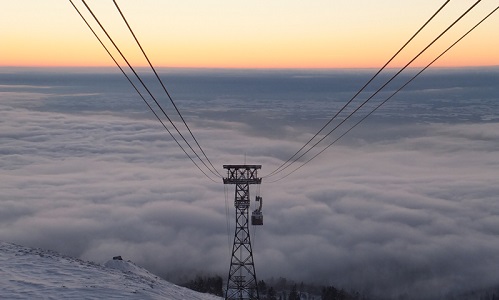 The way to enjoy Mt. Asahidake, the highest mountain in Hokkaido, is like millions. In summer, you can enjoy the breathtaking view from the ropeway and the rare alpine flora. In winter, skiing and snowboarding would make you feel festive. Enjoy Mt. Asahidake all season long.
>More Information
Daisetsuzan Sounkyo Kurodake Ropeway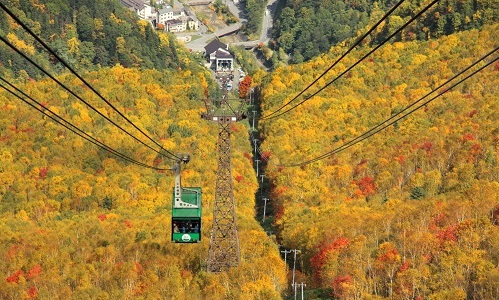 Mt. Kurodake, famous for its fall foliage, has more to offer than just a fall. Mountain climbing and nature observation such as alpine plants in spring and summer, skiing, and snowshoe hiking in winter make you feel like staying in the area all year round. Of course, the Souunkyo Onsen is another attraction.
>More Information
 Biei / Furano
Did you know Asahikawa is so perfect enough to trip any towns in cities within Hokkaido as it is almost in the center of the land? The town of Biei with world-famous the Blue Pond and beautiful hills, and Furano the home of lavender are both in the location within 30 minutes to an hour to visit from SENSYOEN and Asahikawa.
Biei Town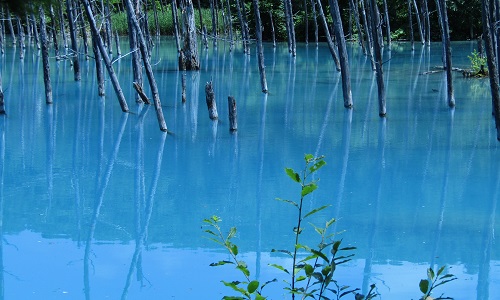 Biei, the town that captures the hearts of tourists from Japan and the whole world with the majestic hills reminiscing European farming villages. Enjoy your own "Biei Time" in the relaxing sceneries.
>More Information
Furano City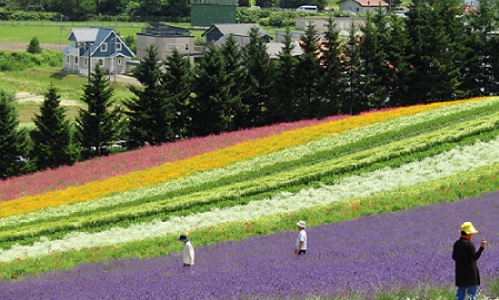 Furano" is divided into three districts: Kamifurano, Nakafurano, and Furano. Although the names are similar, the three regions are rich in individuality and charms. Worth visiting the all three Furanos!
>More Information : Kamifurano
>More Information : Nakafurano
>More Information : Furano